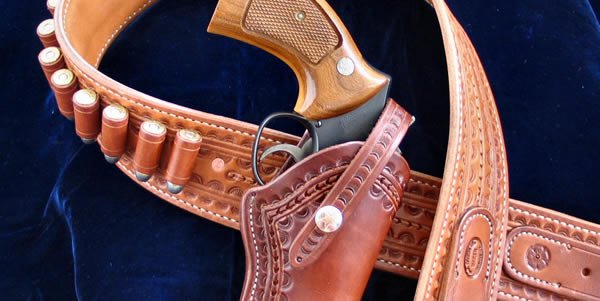 This 8-hour course offered at Mid America Training in Wichita, KS is designed to instruct the student on laws and regulations governing The Kansas Personal and Family Protection Act, which permits the carrying of concealed handguns by licensed Kansas citizens. The act became law on July 1, 2006. The first licenses were issued in January 2007.
The course will show the student the laws that are applicable to carrying a concealed handgun in the State of Kansas and will teach the basic handgun safety course. Successful completion of this course is required before anyone can obtain a Kansas concealed carry permit. Applicants for the concealed carry license must acknowledge that the license is being obtained for personal protection.
Kansas Concealed Carry Info Kansas Concealed Carry License Applicants Must Be:
21 Years of Age
A Citizen of the United States and Kansas unless Active Duty or Dependent Stationed in Kansas
Have a Valid Kansas ID or Active Duty Military Stationed within Kansas
Kansas Concealed Carry Permit is Recognized by the Following States:
Alaska
Arizona
Arkansas
Colorado
Florida
Idaho
Indiana
Iowa
Kentucky
Louisiana

Michigan
Minnesota
Mississippi
Missouri
Montana
Nebraska
Nevada
New Mexico
North Carolina
North Dakota

Ohio
Oklahoma
South Carolina
South Dakota
Tennessee
Texas
Utah
Vermont
West Virginia
Wisconsin
Kansas Concealed Carry Syllabus
Hours: 8
Award at completion: Course Completion Certificate
Time on firing range: Yes
Cost: $75 for the course, in addition to the permit fees below.
The Cost of Kansas Concealed Carry Permit:
This class certifies you to apply for the actual permit. After the course, you will need to apply and pay fees to the following offices:
$100.00 payable to the Kansas Attorney General's Office
$27.85 payable to the Driver's License Office for the actual License
$32.50 payable to the County Sheriff's Office
To enroll in this course:
Enrollment is a two-step process: registration and payment. You must first register on the NRA site for the specific date of class you want. When you finish that process, you'll be directed back to the payment page on this site.
1. Register for the specific date you want to attend:
(Course dates to come. Contact us for more information.)
2. Pay for the course:
———————————————————
Check Out Some Useful Sites: